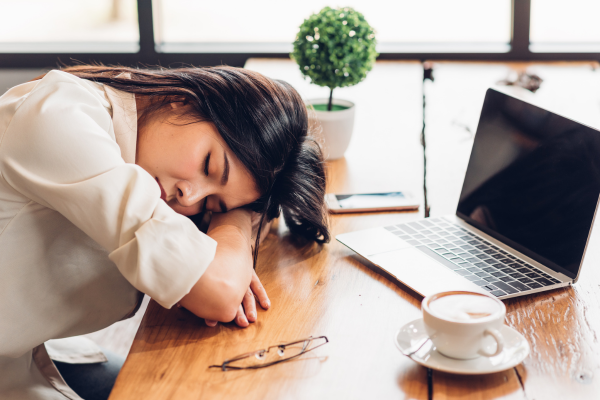 Are you looking for ways to be more productive in life? If so, you're not alone! Many people are constantly looking for how to be more productive in life. It's an important skill to have, as it can help you achieve your goals and make the most of your time. In this blog post, we'll explore 10 effective strategies for being more productive in life. From breaking big tasks into smaller ones to setting realistic goals, these strategies will help you increase your productivity and make the most of your day.
1. Identify Your Goals and Priorities
The first step to being more productive in life is to identify your goals and priorities.
Without a clear idea of what you want to accomplish, it's easy to get distracted or waste time on activities that aren't truly important.
To identify your goals, start by considering what's most important to you. Is it your career, family, health, or something else?
Once you've identified your top priorities, think about what you want to achieve in each area.
For example, if your career is a top priority, you may want to focus on getting a promotion, learning new skills, or starting your own business.
Next, break down your goals into smaller, achievable steps. This will make them feel less overwhelming to achieve and help you stay focused on what's important.
You may also want to set deadlines for each step to help keep yourself accountable.
Finally, regularly review your goals and progress to make sure you're staying on track.
If you find that you're not making progress or that your goals have changed, don't be afraid to adjust your plans accordingly.
The key to being productive is to stay focused on what matters most to you.
2. Create a Productive Morning Routine
The way you start your day sets the tone for the rest of it. That's why creating a productive morning routine is essential for maximizing your daily productivity.
Here are a few tips on how to create a morning routine that will set you up for success.
First, wake up at a consistent time every day.
This helps your body get into a rhythm and will make waking up easier over time. Avoid hitting snooze and immediately start your morning routine.
Next, begin with a healthy breakfast and some form of exercise or movement.
Even a short walk or stretch can help boost your energy and clear your mind for the day ahead.
Additionally, you may want to include meditation, journaling, or reading in your morning routine to center your mind and set intentions for the day.
Make sure to also schedule some time to get ready for the day. Plan out your outfit and organize your work materials the night before to save time in the morning.
Finally, review your schedule and to-do list for the day to prioritize your tasks and goals.
By creating a productive morning routine, you'll start your day on the right foot and be ready to tackle whatever comes your way.
3. Minimize Distractions and Avoid Multitasking
In today's fast-paced world, distractions are everywhere. From the constant notifications on our phones to the allure of social media, it's easy to get sidetracked and lose focus.
However, if you want to be more productive in life, it's essential to minimize distractions and avoid multitasking.
One effective way to minimize distractions is to create a designated workspace that is free from distractions.
This could be a separate room in your house, a quiet corner in a coffee shop, or even just a specific desk in your home.
By having a dedicated space for work, you can train your mind to associate that area with focus and productivity.
Another important step is to turn off or silence notifications on your devices.
The constant pings and alerts can be incredibly distracting and can easily pull you away from your tasks.
Instead, schedule specific times to check and respond to emails, messages, and notifications.
By doing this, you can regain control over your attention and avoid being constantly pulled in different directions.
In addition to minimizing distractions, it's also important to avoid multitasking.
Contrary to popular belief, multitasking actually decreases productivity and can lead to errors and decreased focus. Instead, try focusing on one task at a time and giving it your full attention.
By doing this, you can complete tasks more efficiently and produce higher-quality work.
Being more productive in life requires discipline and conscious effort to minimize distractions and avoid multitasking.
By implementing these strategies, you can create an environment that promotes focus and allows you to accomplish more in less time.
4. Break Down Tasks into Manageable Chunks
One of the most effective ways to increase productivity is to break down large tasks into smaller, more manageable chunks.
When faced with a big project, it can be easy to feel overwhelmed and unsure of where to begin.
However, by breaking it down into smaller tasks, you can approach the project one step at a time and make steady progress.
To break down a task, start by identifying the different components involved.
For example, if you're working on a presentation, you might break it down into creating an outline, gathering data, designing slides, and practicing your delivery.
Once you have a list of tasks, prioritize them based on their importance and deadline.
Breaking down tasks not only helps you tackle a large project more effectively, but it also provides a sense of accomplishment as you complete each task.
This sense of progress can help motivate you to keep going and can prevent procrastination.
Additionally, breaking down tasks into manageable chunks helps prevent burnout.
Trying to complete a large task all at once can lead to exhaustion and frustration.
By taking breaks in between tasks, you can recharge your energy and stay fresh for the rest of the project.
5. Use Time Management Techniques such as Pomodoro Technique
If you're looking for a time management technique that's easy to follow and has been proven to work, consider giving the Pomodoro Technique a try.
This technique involves breaking up your work into 25-minute intervals, followed by short breaks, to help you stay focused and energized.
To get started with the Pomodoro Technique, all you need is a timer and a list of tasks to work on.
Set your timer for 25 minutes and focus solely on the task at hand.
When the timer goes off, take a five-minute break to stretch, get a drink, or simply rest your mind.
Repeat this process four times, taking a longer break of 15-30 minutes after completing four Pomodoros.
Using the Pomodoro Technique helps you avoid burnout and keep your energy levels up throughout the day.
By focusing on one task at a time and taking regular breaks, you'll find that you're able to complete your work more efficiently and with better results.
6. Utilize Tools and Apps to Boost Productivity
We live in a digital world and there are plenty of tools and apps out there that can help boost our productivity. Here are a few worth considering:
Trello: This app is perfect for organizing your to-do lists, keeping track of projects and collaborating with others. The interface is user-friendly, and the app is available for free.
Evernote: This app is a digital notebook that allows you to take notes, clip web pages, and save important documents all in one place. It's available on multiple platforms, so you can access your information from anywhere.
Forest: This app gamifies the process of staying focused. Set a timer for a period of time and watch a virtual tree grow. If you leave the app, the tree dies, which is an excellent motivator to stay on task.
RescueTime: This app helps you track how much time you're spending on different apps and websites, so you can identify which ones are eating up your time. This is particularly helpful for people who spend a lot of time online.
Focus@Will: This app uses music to improve your concentration. The app claims that their music can help increase productivity by up to 400%.
Remember, these apps are just tools. They won't do the work for you. But if you use them wisely, they can help you get more done in less time.
7. Take Regular Breaks to Avoid Burnout
It's easy to get lost in the day-to-day tasks of life and forget to take a break. However, taking regular breaks is an essential part of being more productive in life.
It may seem counterintuitive, but taking breaks can actually improve your overall productivity.
Without taking breaks, you run the risk of burning out, which can result in decreased productivity and even physical and mental health problems.
During your break time, try doing something that helps you relax and recharge.
This can be anything from stretching to going for a short walk to simply taking a few deep breaths.
By taking the time to disconnect and refresh, you'll find that you come back to your work with renewed focus and energy.
In addition to taking regular breaks during work hours, make sure to also take time off to relax and unwind after work.
Whether it's spending time with loved ones, pursuing a hobby, or simply reading a book, taking time for yourself is crucial for maintaining your long-term productivity.
8. Practice Mindfulness and Meditation to Stay Focused
Mindfulness and meditation practices have been shown to improve focus and reduce stress levels, leading to increased productivity.
Mindfulness involves paying attention to the present moment without judgment or distraction.
By focusing on the task at hand and being fully present in the moment, you can increase your ability to concentrate and improve your productivity.
Meditation, on the other hand, involves training the mind to focus and calm the constant chatter in our heads.
By taking a few minutes each day to meditate, you can improve your ability to stay focused and reduce feelings of stress and overwhelm.
There are many different ways to practice mindfulness and meditation, including guided meditations, breathing exercises, and mindful walking.
It's important to find a method that works best for you and make it a daily habit.
Incorporating mindfulness and meditation practices into your daily routine can lead to significant improvements in your productivity and overall well-being.
Take a few minutes each day to focus on the present moment, and you may be surprised at how much more you can accomplish.
9. Delegate Tasks and Outsource if Possible
As much as we would like to be in control of everything, it is not always possible or practical.
One effective way of increasing productivity is by delegating tasks to others.
When we delegate tasks, we can focus on the tasks that require our immediate attention and expertise, while still ensuring that all necessary tasks are being taken care of.
When delegating tasks, it is important to identify the strengths and skills of each team member and assign tasks accordingly.
This way, everyone is working to their full potential, and the workload is distributed efficiently.
Delegation can also lead to an increase in team morale and productivity as it allows team members to develop new skills and take ownership of their work.
Another option is to outsource tasks to third-party companies or freelancers.
This is especially helpful for tasks that require specialized skills or knowledge and can free up valuable time for other tasks.
When outsourcing, it is important to carefully vet potential partners and communicate clear expectations and deadlines.
10. Maintain a Work-Life Balance for Long-Term Productivity
While being productive is important, it's equally important to maintain a healthy work-life balance.
Neglecting your personal life for work can lead to burnout, which will ultimately hurt your productivity in the long run.
To maintain a healthy work-life balance, it's important to set boundaries.
Determine when you'll be working and when you'll be spending time on personal activities.
Stick to your schedule as much as possible and try not to let work encroach on your personal time.
Another way to maintain balance is to prioritize self-care.
Take care of your physical and emotional needs by exercising regularly, eating healthy, and getting enough sleep.
Schedule time for activities you enjoy, like hobbies or spending time with loved ones.
Lastly, learn to say no. Sometimes, you need to prioritize your personal life and say no to extra work projects or commitments. Don't be afraid to set boundaries and say no when necessary.
By maintaining a healthy work-life balance, you'll be able to sustain your productivity over the long term. Remember, it's important to take care of yourself to be your best self.