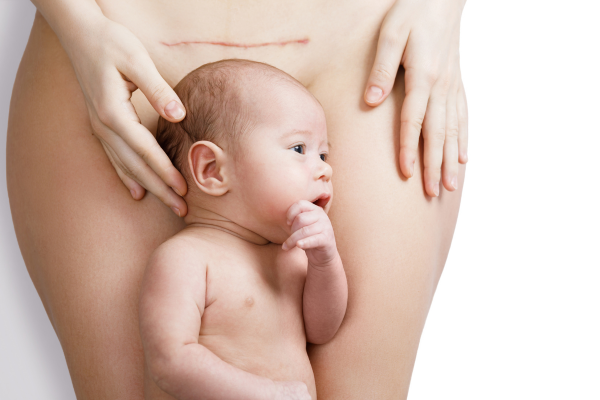 How to Prepare for a C Section
If you're expecting a baby via a planned cesarean delivery, also known as a c-section, it's important to prepare for the procedure in advance. From packing your hospital bag to arranging postpartum support, there are a few steps you can take to help make the experience as smooth and stress-free as possible. In this comprehensive guide, we'll walk you through everything you need to know about how to prepare for a c-section, including tips for pre-and post-op care, pain management, and recovery.
Helpful Guide on How to Prepare for a C Section
Packing Your Hospital Bag for a C Section
When preparing for a C-section, it's important to have everything you'll need for your hospital stay packed and ready to go. Here's a checklist of items to include in your hospital bag:
Comfortable clothing: Bring loose-fitting, comfortable clothing that's easy to get in and out of. You may still have a lot of swelling after the surgery, so choose clothes that won't rub or irritate your incision.
Toiletries: Pack all the toiletries you'll need for your stay, including shampoo, conditioner, body wash, toothpaste, and a toothbrush.
Nursing supplies: If you plan to breastfeed, bring nursing pads, nipple cream, and a nursing bra.
Entertainment: Bring books, magazines, and other forms of entertainment to keep yourself occupied during your hospital stay.
Charger: Don't forget to bring your phone charger and any other chargers you may need for electronic devices.
Comfort items: Bring any comfort items that will help you feel relaxed and at ease, such as a pillow or blanket from home.
Packaging a bag for your partner or support person is also a good idea. They'll need clothing, toiletries, and any entertainment items they may want. It's important to have everything packed well in advance of your scheduled C-section, so you're not scrambling at the last minute.
Arranging for Childcare Before C Section Surgery
One of the most important things to consider when preparing for a c-section is childcare. Depending on the age of your other children, you may need to arrange for someone to care for them during your hospital stay and recovery period. Here are some tips to help you arrange for childcare:
Talk to family and friends: Start by talking to family members or friends who may be able to help care for your children. Consider asking a trusted family member or friend to stay at your home to care for your children while you're in the hospital.
Hire a babysitter: If you don't have family or friends nearby who can help, consider hiring a babysitter to care for your children while you're in the hospital. Look for someone who is reliable, experienced, and has good references.
Arrange for backup childcare: Even if you have a family member or friend who is able to help, it's always a good idea to have backup childcare in case of an emergency. Consider asking another family member or friend to be on standby just in case.
Inform your children: Talk to them about what's happening and reassure them that you'll be okay. If possible, try to involve them in the preparation process, such as packing your hospital bag or helping with household chores.
Prepare a schedule: Before you go to the hospital, make sure you have a schedule in place for your children's activities, such as school drop-offs, meals, and bedtime routines. This will help ensure that their lives remain as normal as possible during your hospital stay.
By arranging for childcare, you can ease some of the stress and anxiety associated with having a c-section. Remember, your health and well-being are the most important things, so don't be afraid to ask for help when you need it.
Getting Your Home Ready
Preparing for a C-section involves more than just packing a hospital bag. It's essential to get your home ready, as well, to ensure a smooth recovery after the surgery.
Here are some steps to follow to get your home ready for your post-surgery recuperation:
Declutter and organize:
Clear out any clutter and unnecessary items from your living space to ensure that it's easy to navigate and that you won't trip or fall over anything. Organize your living space so that all the essential items are easy to reach and accessible.
Rearrange your furniture:
Make sure your living space is easy to navigate after your surgery. Rearrange furniture if needed to ensure a clear path from your bed to the bathroom and living areas.
Clean your home:
Deep clean your living space before your surgery to ensure a clean environment that won't cause any infections or allergies after your surgery. Clean bedding and clothes should be available so that you don't have to worry about doing laundry post-surgery.
Stock up on essentials:
Ensure that you have all the necessary items at home to make your recovery comfortable and pain-free. Stock up on pain medication, wound care items, and other essentials like pillows, blankets, and healthy snacks.
Prepare for mealtime:
Make sure you have food items that are easy to prepare or have a meal delivery service in place for the first week after surgery. Plan your meals for the coming weeks and get all the necessary groceries ahead of time.
By getting your home ready for a C-section, you'll be able to focus on recovery and take the necessary time off work and family obligations without worry. Remember, planning ahead is key to making your recovery as comfortable and stress-free as possible.
Taking Care of Yourself Before the Surgery
Preparing for a C-section involves more than just packing your hospital bag and arranging for childcare. You need to take care of yourself physically and mentally in the days leading up to the surgery. Here are a few things you can do to prepare your body and mind for the procedure.
Stay hydrated: Drink plenty of water in the days leading up to the surgery. Staying hydrated can help prevent complications during the surgery and aid in your recovery.
Eat well: Eating a healthy and balanced diet can also help you prepare for the C-section. Talk to your doctor about any dietary restrictions or recommendations you should follow before the surgery.
Get enough rest: Make sure you're getting enough sleep in the days leading up to the surgery. It's essential to be well-rested so that you can have a successful procedure.
Manage stress: Stress can take a toll on your body and affect your recovery. Find ways to manage stress, whether it's through exercise, meditation, or talking to a counselor.
Follow your doctor's instructions: Your doctor may give you specific instructions to follow before the surgery. Make sure you follow them to ensure a smooth and successful procedure.
Preparing for a C-section can be nerve-wracking, but taking care of yourself before the surgery can make all the difference. By following these tips, you can ensure that you're physically and mentally ready for the procedure.
What to Expect on the Day of Surgery
The day of your C-section can be nerve-wracking, but knowing what to expect can help ease some of your anxiety. Here's a breakdown of what typically happens on the day of surgery:
Arriving at the hospital: You'll check in at the hospital and get prepped for surgery. This will include changing into a hospital gown, having your blood pressure and other vitals checked, and meeting with the anesthesiologist.
Administering anesthesia: You'll receive either a spinal or epidural block, which will numb you from the waist down. In some cases, general anesthesia may be used, which means you'll be asleep during the surgery.
Preparing for the surgery: Once the anesthesia has taken effect, your healthcare team will clean and sterilize the area where the incision will be made. They'll also place a catheter in your bladder to drain urine during the surgery.
The surgery: The surgeon will make a small incision in your lower abdomen and uterus, and gently lift your baby out. The whole process usually takes around 45 minutes to an hour.
Meeting your baby: Once your baby is out, they'll be taken to a warming table, where they'll be evaluated by the medical team. Depending on the hospital's policy, you may be able to hold your baby soon after they're born.
Closing the incision: After the baby is out, the surgeon will close the incisions with stitches or staples.
Recovery: After the surgery, you'll be taken to a recovery room, where you'll be monitored closely. You'll likely spend one to two days in the hospital before going home.
Keep in mind that every C-section is unique, and your experience may differ slightly from what's outlined above. Don't hesitate to ask your healthcare team any questions you may have before the surgery. With their guidance and support, you can feel prepared and confident on the day of your C-section.
The Recovery Process
After a C-section, your body will need time to heal. It's important to listen to your doctor's instructions and take it easy during the recovery period. Here are some tips for a smoother recovery:
Pain management: Your doctor will prescribe pain medication to help manage your discomfort. Take your medication as directed, and don't wait to take it until you're in severe pain. This will help you stay ahead of the pain and make it more manageable.
Get enough rest: You'll need to rest as much as possible during the first few days after your surgery. It's okay to ask for help from family or friends to care for your newborn, so you can focus on your recovery. Take naps when your baby naps, and try to sleep for at least 7-8 hours a day.
Stay hydrated: Drinking plenty of fluids can help prevent constipation and reduce the risk of infection. Drinking at least 8-10 glasses of water a day and avoiding caffeine and sugary drinks is important.
Support your incision: You'll need to support your incision while coughing, sneezing, or laughing to avoid pain or strain. Use a pillow or a towel to press against your incision area when needed.
Move around: Walking around and doing light exercises can help reduce the risk of blood clots and promote healing. Your doctor will recommend when it's safe for you to start exercising, so be sure to follow their instructions.
Take care of your incision: Keeping your incision clean and dry is crucial for preventing infection. Be gentle when washing the area, and avoid scrubbing or using any harsh soaps or lotions.
Remember that every woman's recovery process is different. Don't hesitate to contact your doctor or nurse if you have any concerns or questions. You'll be on your way to a smooth recovery with proper care and rest. How to prepare for a c-section will vary for each expecting mother. Contact your doctor if you have any questions before, during, or after your procedure.