Whether it took some time, happened immediately, or by accident, being able to have a baby is an amazing gift. Although being pregnant can be exciting, it is important to inform yourself of the potential complications that can occur during pregnancy. These medical issues can come as a surprise if you do not know what to look for. Here are 10 danger signs of pregnancy you should know.
Danger Signs of Pregnancy in First Trimester
Excessive Bleeding: It is normal to have spotting during the first few weeks of pregnancy. This occurs when the egg is implanted into the uterine wall. Most women mistake this spotting for a light menstrual cycle. However, if you are experiencing heavy bleeding and clotting, seek medical attention immediately.
Abdominal Pain: Light bleeding and mild cramps are normal during the early stages of pregnancy. So are tender breasts and headaches. Extreme abdominal pain should not be ignored. It may be a sign that something is wrong and needs to be addressed. Severe abdominal pain can mean that you are in the early stages of miscarriage.
Pain During Urination: If you are experiencing pain during urination, you might be suffering from an infection in your kidneys, bladder, or urinary tract. An infection can also cause blood in your urine. An infection can be diagnosed by a simple urine test. Delaying medical attention can cause irreparable damage and miscarriage.
Excessive Vomiting: Morning sickness and nausea is a universal symptoms of pregnancy. However, if you are unable to keep anything down, this may become an issue that needs to be addressed. It's important that you are getting the proper nutrients during pregnancy. Not being able to eat can lead to dehydration and malnutrition.
Danger Signs of Pregnancy in Second Trimester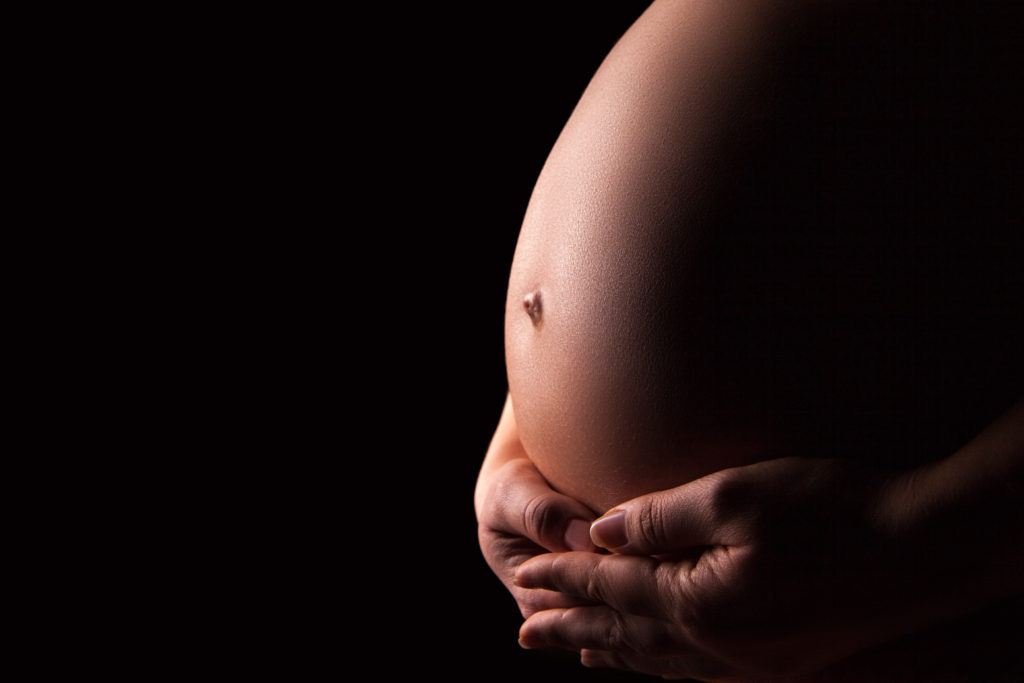 Severe Back Pain: Carrying a growing baby is hard work. It is normal to experience some back pain during the second trimester. Back pain is a cause for concern when it becomes severe. If you are having problems with your mobility due to back pain, it is wise to get medical attention immediately. From the way you are carrying your baby in your womb to preterm labor, there are several reasons why your back is hurting you. The quicker you get help, the sooner the issue can be discovered and addressed.
Excessive Discharge: Your discharge will change during pregnancy. This is due to your hormones changing in order to support your baby. Discharge that has an unpleasant odor or is consistent with cottage cheese, is common with a yeast or bacteria infection. If you are experiencing a constant leak or gush, this might be a sign of your water breaking and you are in labor.
Contractions: Braxton Hicks are mild contractions that are preparing you for labor. These occur mid to late second trimester and are normal to have. Contractions accompanied by abdominal pain, heavy bleeding, and uterine pain is a signs of placenta abruption. This is a very dangerous complication. It can cause excessive bleeding and death to a mother and unborn baby.
Swelling of the Limbs: Swelling in your ankles or legs is normal during pregnancy. Your body is retaining more water to supplement your growing baby. However, if you notice that one of your legs is swollen, hot, or tender to the touch, you could be suffering from a blood clot. A blood clot could dislodge and make its way into your bloodstream which can be potentially fatal.
Danger Signs of Pregnancy Third Trimester
1. Little to No Movement: During the last trimester your baby will have little to no room left to move around. With your baby being so cramped, it is very easy to feel their kicks and punches. If you haven't felt your baby kick in a while, you should do a kick count. Do this by lying down in a comfortable position and counting your baby's movements. Your baby should move 10-15 times per hour. In the event that your baby is not kicking as much or not at all, it may be a sign that your baby is in distress or sleeping.
2. Consistent Contraction Before 34 Weeks: Although a baby reaches viability at 24 weeks, they are still considered premature until after 34 weeks. The early signs of labor are consistent contractions, back pain, and your water breaking.
Every pregnancy is different. These 10 danger signs of pregnancy are purely informational. Any concerns you may have should be brought to your doctor's attention right away.
If you need more information, the CDC offers great information on the danger signs you should look for while pregnant.