Can You Heal While in a Relationship
Relationships can be a source of joy, comfort, and support. But can you heal while in a relationship? It's a question many people ask, and the answer is yes. Having a healthy relationship can be an essential part of the healing process, and this blog post will explore how and why this is the case. In it, we'll look at the benefits of being in a relationship for healing and how to foster a healthy relationship that can help both partners heal.
The Connection Between Relationships and Healing
Healing from physical or emotional trauma is a process that can be challenging and painful. Often, it requires a strong support system to help someone navigate their way through their healing journey. While this support system can come in many forms, a healthy relationship with a significant other can be particularly beneficial.
Research has shown that positive relationships can promote physical and emotional well-being, while negative relationships can have a detrimental effect on a person's health. This is particularly true when it comes to healing from trauma.
A strong, supportive relationship can provide a safe space for a person to process their emotions and feelings, share their struggles, and find comfort and reassurance. In a healthy relationship, partners can provide emotional support, listen actively, and offer encouragement.
This kind of support can help someone feel more resilient and better equipped to deal with the challenges they may face on their healing journey. Having someone to rely on can also help alleviate stress and anxiety, which can be particularly helpful for people dealing with chronic pain or other physical symptoms.
In addition to emotional support, healthy relationships can also promote physical healing. Research has shown that having someone to care for and support us can lead to quicker healing times, less time spent in the hospital, and a reduction in medication use. This is because positive social interactions have been found to decrease inflammation and improve immune function.
Ultimately, a healthy relationship can provide a solid foundation for someone to heal from past traumas and build a brighter future. It can provide the necessary support, encouragement, and care needed to navigate difficult emotions and physical challenges.
So, while it may be challenging to navigate healing while also nurturing a relationship, it is important to remember the benefits of a supportive partnership in the healing process.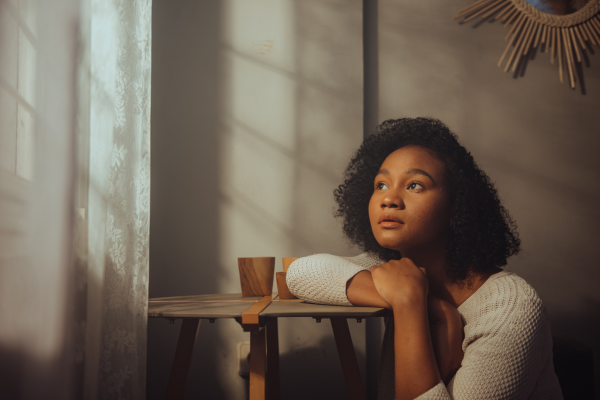 The Importance of a Supportive Relationship
Healing is not a journey that should be taken alone. Support is crucial for those seeking to heal from past traumas, current struggles, or even just a difficult time in their life.
Having a supportive relationship is essential when it comes to healing. The love and support of a significant other can make the difference between getting through tough times and getting stuck in a cycle of pain.
A supportive relationship is one that involves active listening, empathy, and a willingness to be there for the other person. This type of relationship is characterized by the ability to express feelings without fear of judgment or rejection. It involves honest and open communication, the ability to listen without interrupting, and an understanding of each other's needs.
Supportive relationships provide a sense of safety and security, which can help individuals feel more comfortable opening up and sharing their emotions. This, in turn, can lead to deeper connections and a greater sense of intimacy.
When it comes to healing, a supportive relationship can play a crucial role in recovery. The feeling of being loved and supported can help individuals find the strength they need to work through their pain. It provides a sense of purpose, reminding them that there is someone who cares for them and is willing to help them through their journey.
Often, when someone is caught up in their own pain, they can't see past it. But having someone there to remind them of their strengths and capabilities can help them move forward and find hope in their situation. Furthermore, the support of a partner can help individuals find perspective when they are struggling with their own thoughts and emotions.
The Role of Love in the Healing Process
Love is an essential component of the healing process. It has the power to transform pain and suffering into strength and resilience. In a loving relationship, we have someone who can provide comfort and support as we go through the healing journey.
One of the reasons love is so important is that it helps us to feel connected to another person. When we feel isolated and alone, finding the motivation to heal can be difficult. But when we have someone who cares for us deeply, we are more likely to stay committed to the process of healing, even when it's challenging.
In addition to providing emotional support, love also has physical benefits. When we experience love, our bodies release oxytocin, which is a hormone that has been linked to lower levels of stress and anxiety. This can help to reduce inflammation in the body and improve overall health, making it easier for us to heal.
Furthermore, love can help us to reframe our experiences in a positive way. When we feel loved, we are more likely to see the good in our situation and to find meaning in our struggles. This can help us to feel more hopeful and optimistic about the future, which is essential for our mental and emotional well-being.
It's important to note that love doesn't have to come from a romantic partner. We can experience love and support from friends, family, or even from within ourselves. The important thing is that we feel connected to others and have a sense of belonging.
The Power of Forgiveness in Healing
Forgiveness is a powerful tool for healing from past traumas and emotional wounds. It can be challenging to let go of anger, resentment, and pain, but forgiveness allows us to release those negative emotions and move toward healing. In relationships, forgiveness can be essential.
Forgiving your partner for past mistakes or hurtful actions can help repair the relationship and allow for growth and progress. Forgiveness takes strength, but it can ultimately lead to a healthier and happier relationship.
When we forgive, we do not say the hurtful action is acceptable or excusable. We acknowledge that we cannot change the past, but we can let go of the negative emotions associated with it. Doing so allows us to focus on the present and future rather than dwelling on the past.
Forgiveness is a process that takes time, and it may not come quickly. However, the benefits of forgiveness are significant. It can reduce stress, improve mental health, and promote overall well-being.
It is important to note that forgiveness is not always necessary in a relationship, especially if there are ongoing patterns of hurtful behavior or abuse. In these situations, it is essential to prioritize your safety and well-being.
The Impact of Communication on Healing
Communication is essential to any healthy relationship, but it can be even more crucial for individuals seeking to heal from emotional wounds. Effective communication can help build trust, promote understanding, and ultimately aid in the healing process.
When a person is struggling with past trauma or emotional pain, it can be challenging to express their thoughts and feelings clearly. In many cases, the inability to communicate effectively can result in misunderstandings, resentment, and, ultimately, a damaged relationship.
That's why open and honest communication is essential for healing in a relationship. Couples need to be willing to listen actively to each other's needs, concerns, and emotions. It's also vital to provide a safe and supportive space where partners can express themselves without fear of judgment or retaliation.
Good communication can also help individuals identify triggers and negative patterns that may contribute to their emotional pain. With this awareness, couples can work together to develop healthy coping mechanisms and build resilience in their relationship.
Finally, effective communication can help individuals work through conflicts and heal old wounds. It takes patience, understanding, and vulnerability to confront past hurts, but couples can move towards a healthier and more fulfilling relationship by working together.
The Significance of Trust in the Healing Process
Trust is a vital component of any relationship, especially regarding healing. When someone has experienced trauma or emotional pain, they may find it challenging to trust others. This is where a supportive relationship comes into play, as trust can be significant in the healing process.
Trust can be built through consistent actions, honesty, and vulnerability. A partner who is there to listen, provide support, and respect boundaries can help create an environment where trust can grow. When trust is present, individuals may feel more comfortable sharing their past experiences and working towards healing together.
However, trust can also be easily broken. In some cases, past experiences can make it difficult for individuals to trust others, especially when they have experienced betrayal or trauma. In these situations, patience, understanding, and empathy are essential. A partner who is willing to support their significant other and work on rebuilding trust can play a significant role in the healing process.
When trust is present, individuals may feel more comfortable sharing their emotions and experiences. They may feel more willing to be vulnerable and discuss issues that may have been affecting their mental health and well-being. This can lead to better communication, understanding, and a deeper connection between partners.
Overall, trust is a crucial aspect of the healing process. A supportive relationship can help create an environment where trust can grow, allowing individuals to work on their emotional wounds together. By building trust and maintaining it over time, individuals can find the support they need to heal and move forward in their lives.
Can You Heal While in a Relationship: The Role of Acceptance in Healing
When it comes to healing, acceptance can play a crucial role. It involves acknowledging your current reality and letting go of any resentment, anger, or disappointment holding you back. Acceptance is not always easy, especially when dealing with pain, trauma, or loss. However, accepting your circumstances and emotions is the first step towards finding peace and moving forward.
Acknowledge Your Feelings
One of the most important things you can do when trying to heal is to acknowledge and accept your emotions. Whether you are grieving the loss of a loved one, dealing with a breakup, or managing a chronic illness, it is normal to feel a range of emotions. However, it is important to avoid suppressing these emotions, as they can impact your mental and physical health over time.
Instead, try to sit with your feelings and acknowledge them without judgment. This may involve seeking out professional support or speaking with a trusted friend or family member who can offer an outside perspective. By accepting and processing your emotions, you can begin to move forward and find inner peace.
Accepting Your Reality
Acceptance does not mean giving up or settling for less than you deserve, but instead finding a sense of peace with where you are currently at. In addition to accepting your emotions, it is important to accept your current reality. This may mean acknowledging your body's limitations, the changes in your relationships, or the loss of a particular dream or aspiration.
By accepting your reality, you can make positive changes to help you move forward. This may involve seeking new opportunities, changing your perspective, or setting new goals. Ultimately, acceptance is about finding a sense of peace and contentment in the present moment while still holding onto hope for the future.
The Importance of Patience in Healing
Healing is not an easy or quick process. It requires time, effort, and patience. It is not a linear journey but a complex process with ups and downs. Therefore, patience is crucial to healing.
When someone experiences trauma or illness, they need time to process and come to terms with what has happened to them. It is a delicate process that takes time, and rushing it can lead to setbacks.
In a relationship, patience is essential. It would help if you gave them time to heal at their own pace. Pushing them to heal faster will only add to their stress and prolong their recovery. Your partner may be going through a difficult time and need your support and understanding.
There will be good and bad days, and it is crucial to acknowledge that setbacks are part of the process. Patience means being there for your partner, even on the tough days, and helping them stay on track.
Patience in a relationship is important during the healing process and throughout the entire relationship. It takes time to build a solid and healthy relationship. It requires patience and commitment to understanding each other and working through problems together. Can you heal while in a relationship? It all depends on your determination to do so and the support of your spouse.
Can You Heal While in a Relationship