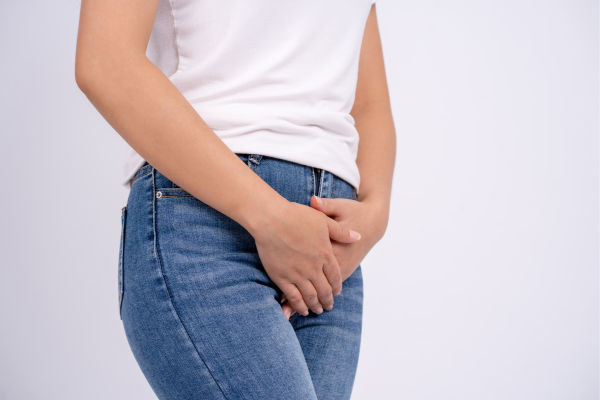 How to Get Rid of Vaginal Odor at Home
It's no surprise that many women want to get rid of vaginal odor at home in a natural and safe way. Vaginal odor can be embarrassing and uncomfortable, and many women are seeking out natural solutions that don't involve medications or over-the-counter products. This blog post will provide you with tips and tricks on how to naturally eliminate vaginal odor at home. You'll learn about the causes of vaginal odor, how to reduce and prevent it, and which natural remedies can be used to get rid of the odor. By following these tips, you'll be able to keep your intimate area smelling fresh and clean without using harsh chemicals.
How to Get Rid of Vaginal Odor at Home
Common Causes of Vaginal Odor
Vaginal odor is a common issue experienced by many women, and it can be quite embarrassing. The vagina is home to a variety of bacteria that keep it healthy and clean.
However, when the balance of these bacteria is disrupted, it can lead to an unpleasant odor.
The most common causes of vaginal odor include poor hygiene, bacterial vaginosis, yeast infections, hormonal changes, and sexually transmitted infections.
Poor hygiene habits like wearing dirty clothes, not washing the genital area properly, or using scented soaps or douches can also contribute to an unpleasant odor.
Bacterial vaginosis is a condition caused by an imbalance of bacteria in the vagina. Symptoms may include a fishy odor, itching, burning, or abnormal discharge.
Yeast infections are another common cause of vaginal odor. Symptoms may include itching, burning, and thick, white discharge.
Hormonal changes like those experienced during menstruation or pregnancy, can also lead to changes in vaginal odor.
Finally, sexually transmitted infections like chlamydia and gonorrhea can cause a strong, unpleasant odor.
In order to effectively treat vaginal odor, it is important to identify the underlying cause.
Maintaining proper hygiene practices and seeking medical attention when necessary can help alleviate symptoms and prevent future issues.
Proper Hygiene Practices
Maintaining proper hygiene practices is key in keeping vaginal odor at bay. This includes regular cleaning of the genital area and wearing clean, breathable underwear.
When cleaning the genital area, it's important to use mild, fragrance-free soap and warm water. Avoid using scented products or douching, as these can disrupt the natural pH balance of the vagina and cause irritation.
It's also important to change out of damp or sweaty clothing, such as workout clothes, as soon as possible. Wearing breathable underwear, such as cotton, can help prevent moisture buildup.
During menstruation, it's especially important to change sanitary products regularly and wash the genital area with each change.
Proper hygiene practices can help prevent vaginal odor, but it's important to remember that some odor is natural and can vary throughout the menstrual cycle.
If the odor is persistent or accompanied by other symptoms, such as itching or discharge, it may be a sign of an infection and medical attention should be sought.
Natural Remedies for Vaginal Odor
While it's important to maintain proper hygiene practices to eliminate vaginal odor, there are also natural remedies that can help address this issue. Here are some effective home remedies to consider:
Apple Cider Vinegar: Dilute apple cider vinegar with water and use it as a vaginal wash. It helps restore the natural pH balance of the vagina, reducing odor-causing bacteria.
Yogurt: The probiotics present in yogurt can help maintain the balance of good bacteria in the vagina. Eat yogurt regularly or apply it topically to alleviate vaginal odor.
Tea Tree Oil: Mix a few drops of tea tree oil with water and use it as a wash. Tea tree oil has antimicrobial properties that can help combat vaginal odor.
Baking Soda: Add a cup of baking soda to your bathwater and soak in it for 20 minutes. This can help neutralize odors and reduce vaginal itching.
Garlic: Incorporate garlic into your diet as it contains natural antimicrobial properties that can combat vaginal odor. Alternatively, you can insert a peeled garlic clove into your vagina overnight for a more direct approach.
These natural remedies may provide temporary relief, but if your vaginal odor persists or worsens, it's important to consult a healthcare professional. They can help determine the underlying cause and provide appropriate treatment.
Diet and Lifestyle Changes
Making certain changes to your diet and lifestyle can help in reducing and preventing vaginal odor. Here are some suggestions to consider:
Stay Hydrated: Drinking plenty of water can help flush out toxins from your body and maintain proper vaginal health. Aim for at least eight glasses of water per day.
Eat a Balanced Diet: Incorporate a variety of fruits, vegetables, lean proteins, and whole grains into your daily meals. Avoid consuming excessive amounts of processed foods, refined sugars, and caffeine, as they can disrupt your body's natural pH balance.
Probiotics: Adding probiotic-rich foods like yogurt, kefir, and fermented vegetables to your diet can help restore the balance of good bacteria in your vagina, which can combat odor-causing bacteria.
Avoid Fragranced Products: Avoid using heavily fragranced soaps, detergents, and feminine hygiene products. These can disrupt the natural pH of your vagina and lead to an imbalance of bacteria.
Wear Breathable Fabrics: Choose cotton underwear and loose-fitting clothes that allow your vagina to breathe. This can help reduce moisture buildup and the growth of odor-causing bacteria.
Practice Safe Sex: Engage in safe sex practices to prevent the introduction of foreign bacteria into your vagina. Always use condoms and consider washing your genital area before and after sexual activity.
When to Seek Medical Attention
While most cases of vaginal odor can be effectively treated at home, there are certain situations where it is necessary to seek medical attention.
If you have tried various home remedies and proper hygiene practices but the odor persists or becomes worse, it is advisable to consult a healthcare professional.
Additionally, if you experience any accompanying symptoms such as itching, burning, abnormal discharge, or pain during intercourse, it is important to see a doctor.
These symptoms could be signs of an underlying infection or other medical condition that requires proper diagnosis and treatment.
It is also crucial to seek medical attention if you notice any changes in your menstrual cycle, such as irregular periods or heavy bleeding.
This could be a sign of a hormonal imbalance or an underlying gynecological condition that needs to be addressed.
Furthermore, if you have a history of sexually transmitted infections (STIs) or if you engage in risky sexual behaviors, it is essential to see a healthcare professional for a thorough examination and appropriate testing.
Remember, your body's health is a priority, and seeking medical attention is never something to be ashamed of.
If you have any concerns or doubts, it is always better to consult a healthcare professional who can provide you with the appropriate guidance and treatment options.