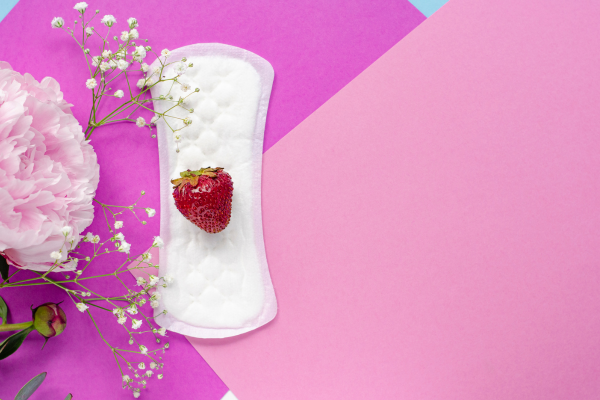 "Why Does My Discharge Smells Bad but Not Fishy?"
We've all had the experience of noticing a strange odor coming from our bodies. But when your discharge smells bad but not fishy, it can be especially perplexing and worrying. In this blog post, we'll be discussing what causes this unusual smell and how to cope with it. We'll also be exploring the differences between bad-but-not-fishy discharge and fishy-smelling discharge so that you can identify what might be causing the smell. So if you've noticed an unpleasant smell and wonder, "Why does my discharge smells bad but not fishy?", read on to learn what you can do and when to seek help.
"Why Does My Discharge Smells Bad but Not Fishy?"
Understanding the Causes of Bad-Smelling Discharge
Vaginal discharge is a normal occurrence that serves to clean and moisten the vagina.
However, when the odor of the discharge changes and becomes unpleasant, it may be a sign of an underlying problem. The smell may be described as a sour, musty, or rotten smell.
Bad-smelling discharge can be caused by various factors such as bacterial vaginosis, yeast infection, sexually transmitted infections, hormonal imbalances, poor hygiene, or certain medications.
These conditions can disrupt the balance of natural bacteria in the vagina, leading to an overgrowth of harmful bacteria or yeast.
It is important to note that not all bad-smelling discharge is fishy-smelling, as this is a common misconception.
Some women may experience a foul odor that is different from the smell associated with a fishy odor.
If you notice a change in the smell or consistency of your discharge, it is recommended that you seek medical attention.
A healthcare provider can perform tests to determine the cause of the problem and recommend appropriate treatment.
Common Misconceptions About Non-Fishy Smelling Discharge
Many women mistakenly believe that if their vaginal discharge does not have a fishy odor, it must be healthy.
However, this is not always the case. There are various reasons why discharge can have an unpleasant smell that is not reminiscent of fish.
One common cause of bad-smelling discharge is bacterial vaginosis, an infection that occurs when there is an imbalance of bacteria in the vagina.
Other potential culprits include yeast infections and sexually transmitted infections such as chlamydia and gonorrhea.
Additionally, certain medications, changes in diet, and hormonal fluctuations can affect vaginal odor.
Women who are nearing menopause may experience a change in the odor of their discharge due to a decrease in estrogen levels.
It is important to remember that bad-smelling discharge is not normal and should not be ignored, even if it does not have a fishy odor.
If you notice any changes in the smell or appearance of your discharge, it is best to speak with a healthcare provider to determine the cause and appropriate treatment.
When to Seek Medical Attention
If you notice a sudden change in the smell, consistency, and color of your discharge, it's important to seek medical attention.
An increase in discharge accompanied by itching, burning, or pain in the vagina could indicate a yeast or bacterial infection. This can be easily treated with medication prescribed by a healthcare provider.
Additionally, discharge that has a strong odor, resembling a rotten or pungent smell, could be a sign of bacterial vaginosis or trichomoniasis.
These infections can be treated with antibiotics prescribed by a healthcare provider.
In rare cases, a strong, unpleasant odor can be a sign of a more serious condition, such as cervical or ovarian cancer.
Therefore, it's crucial to see a healthcare provider immediately if you experience unusual discharge accompanied by abdominal pain, heavy bleeding, or a fever.
It's always better to err on the side of caution and get medical advice rather than neglecting your vaginal health.
Home Remedies for Managing Odor and Discomfort
Dealing with bad-smelling discharge can be a challenge, especially when you're not sure what's causing it.
But before you run to the doctor's office, you may want to try some simple home remedies that can help alleviate the discomfort and odor.
Apple Cidar Vinegar
One of the most effective home remedies for bad-smelling discharge is apple cider vinegar.
Dilute one or two tablespoons of apple cider vinegar in a cup of warm water and use it as a vaginal rinse.
Apple cider vinegar helps to restore the natural pH balance of the vagina, which can help reduce odor and prevent the overgrowth of bacteria.
Tea Tree Oil
Another natural remedy for bad-smelling discharge is tea tree oil. Mix a few drops of tea tree oil with coconut oil and apply it to the affected area.
Tea tree oil has antibacterial and antifungal properties that can help reduce inflammation and kill off harmful bacteria.
Yogurt
Yogurt is another great home remedy for bad-smelling discharge.
Eating yogurt with live and active cultures can help promote the growth of healthy bacteria in the vagina, which can help prevent odor and infections.
You can also apply plain yogurt to the affected area to soothe itching and burning.
Prevention Strategies to Maintain Vaginal Health
Maintaining good vaginal health is crucial in preventing the development of bad-smelling discharge. Here are some prevention strategies to help you maintain optimal vaginal health:
Practice Safe Sex: Using condoms can help prevent the transmission of sexually transmitted infections (STIs) that can lead to unpleasant discharge. It is also important to get regular STI screenings, especially if you have multiple sexual partners.
Maintain Proper Hygiene: Gently clean the external area of the vagina with mild, fragrance-free soap and water. Avoid using douches, scented tampons, and feminine hygiene sprays, as they can disrupt the natural pH balance of the vagina and increase the risk of infections.
Stay Hydrated: Drinking plenty of water helps maintain hydration throughout the body, including the vaginal tissues. This can help prevent dryness and discomfort, which can contribute to the development of vaginal infections.
Wear Breathable Underwear: Opt for cotton underwear that allows for proper air circulation. Avoid tight-fitting underwear and synthetic materials, as they can trap moisture and heat, creating an environment conducive to bacterial overgrowth.
Avoid Irritating Products: Harsh soaps, bubble baths, and perfumed products can irritate delicate vaginal tissues and disrupt the natural balance of bacteria. Opt for mild, hypoallergenic products instead.
Maintain a Healthy Diet: A balanced diet rich in fruits, vegetables, whole grains, and lean proteins can help support overall vaginal health. Avoid excessive consumption of sugary and processed foods, as they can contribute to yeast overgrowth.
Incorporating these prevention strategies into your daily routine, you can help maintain good vaginal health and reduce the risk of developing bad-smelling discharge. Remember to consult with a healthcare provider if you have any concerns or experience persistent symptoms.
The Importance of Communication With Sexual Partners
Having an open and honest conversation with your sexual partner about any changes in your vaginal health can be uncomfortable, but it is important.
If you notice a bad odor coming from your discharge, it may be a sign of an infection or other underlying issue.
It is important to let your partner know what is going on so they can also take steps to protect their own health.
Additionally, if the odor or discomfort is affecting your sex life, communicating with your partner can help you both find ways to be intimate without causing further irritation or discomfort.
Having a healthy sexual relationship means taking care of your own health as well as your partner's. Open communication can help you both maintain a safe and enjoyable sex life.