This post is about small kitchen organization ideas
By Charlie Daily
Photo: Depositphotos.com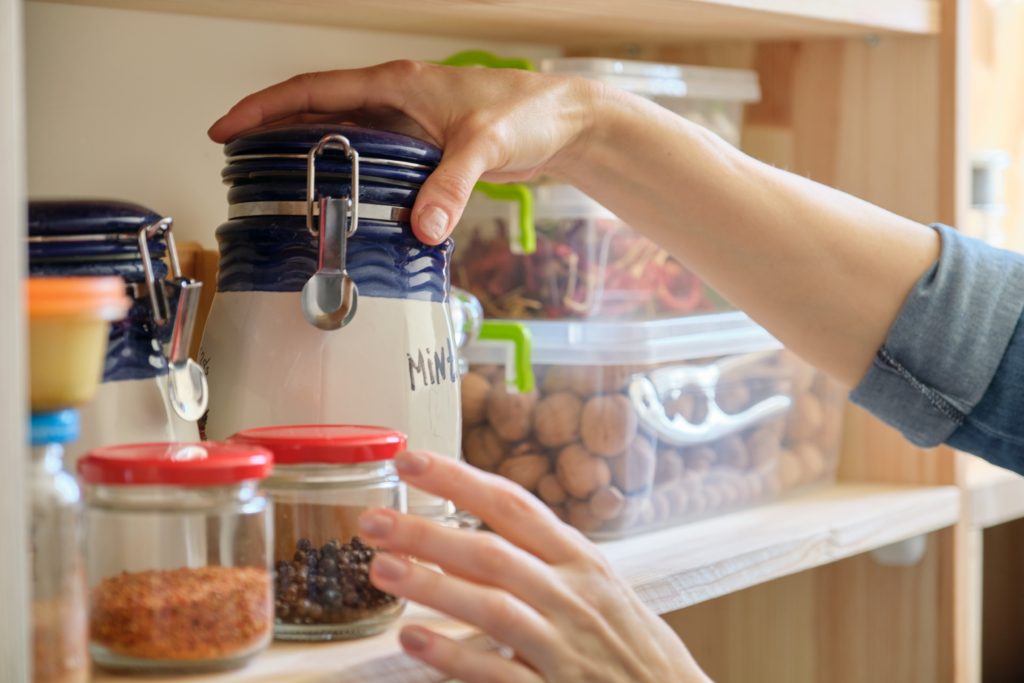 When you have a family, it is very easy to run out of space in your kitchen. Buying in bulk is the best way to save money while shopping for your family. However it is very easy for you to run out of space, especially when you don't have adequate cabinet space or a pantry. These small kitchen organization ideas will help you save space and stay organized.
This post is about small kitchen organization ideas.
Tips on Organizing Kitchen
Throw away any expired food.
Clean your cabinets and drawers before reorganizing.
Organize your cabinets by seasonings, canned goods, box dinner, etc.
Put labels on items.
Use dividers to organize drawers.
To protect your cabinets, use liners to helps with spills and dust.
Organize your pots and pans by stacking them.
How to Organize Kitchen Drawers
The best way to keep any space especially a small one organized is making sure that every item has its place. When everything has its place, it's easy to put that item back and reduce clutter. Drawers are so easy to become unorganized. This organizer makes sure that your utensils stay in order. It is durable, comes in three different finishes, and is under $30.
Small Kitchen Storage Cabinet
When you are a cook, you have a variety of seasoning that makes your food delicious. However, with every new recipe, there is probably a new seasoning that you add to your collection. If your seasoning cabinet is out of hand, try this spice rack tray. Using this tray helps saves cabinet space for other items such as pots or canned goods. This crafty space saver is just under $20. This spice spinner is also great for the countertop or cabinet at the same price.
Do you feel like you are swimming in canned goods? They are great to have to add the finishing touches to one of your dinners. However, canned goods are bulky and take up a substantial amount of cabinet space. This can organizer is a must have if you want to create more space. This heavy duty can organizer holds fifty four cans and is stackable.
Everyone has cleaning supplies under their kitchen sink. Use this under-sink organizer to make accessing what you need easier. You can adjust the height of this organizer and its mesh design makes it easy to grab what you need. This space saver comes in four other colors and just under $30.
This post may contain affiliate links, which means I'll receive a commission if you purchase through my links, at no extra cost to you. Please read full disclosure for more information.