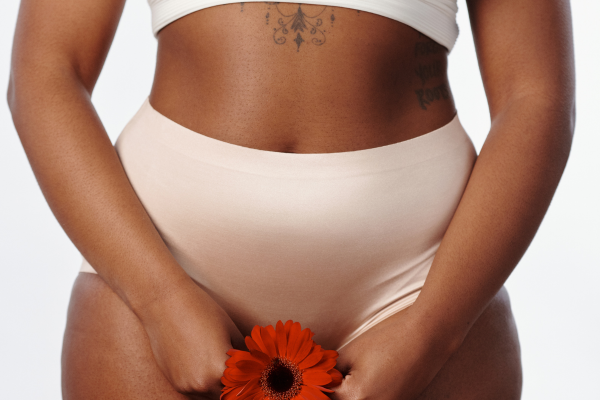 If you're unfamiliar with the term "fupa," you're not alone. Fupa stands for fat upper pubic area and is a condition many people, both men and women, experience as they age. The accumulation of fat in this area can have a range of effects on the body, and it's important to be aware of how to deal with fupa. In this blog post, we'll explain what a fupa is and the various ways it can affect your body.
What is a Fupa?
A Fupa, also known as a "fat upper pubic area," refers to the excess fat or loose skin that accumulates in the area above the pubic bone and below the waistline.
This can cause a protrusion or bulge in the lower abdomen, leading to a "pouch-like" appearance.
While it is a term often used in a humorous or slang manner, understanding what a Fupa is can be important in order to address any potential health concerns.
A Fupa can vary in size and shape, depending on individual body composition and genetics. It can affect both men and women, and it is not exclusive to those who are overweight.
Even individuals with a healthy body weight may still have a Fupa.
It is important to note that a Fupa can impact one's body image and self-esteem.
Many people feel self-conscious or embarrassed about their Fupa, and it may prevent them from feeling comfortable in certain clothing or situations.
In the next sections, we will discuss the common causes of a Fupa, its impact on overall health, and the potential ways to get rid of it, including exercise, diet, and surgical options.
Why is It Important to Understand the Impact of a Fupa on the Body?
Understanding the impact of a Fupa, or the fat upper pubic area, on the body is crucial for both physical and mental well-being.
While some may dismiss it as just a cosmetic concern, a Fupa can have a significant impact on a person's overall health.
Excess fat in the pubic area can lead to various health issues. It puts added strain on the lower abdomen and can contribute to lower back pain, discomfort, and limited mobility.
Moreover, carrying excess weight in this area can increase the risk of developing chronic conditions such as diabetes, cardiovascular diseases, and certain types of cancer.
Beyond the physical implications, a Fupa can also have negative psychological effects. Many individuals may feel self-conscious, experiencing a loss of self-esteem and confidence.
This can affect their relationships, social interactions, and overall quality of life.
By understanding the impact of a Fupa on the body, individuals can make informed decisions about their health.
They can recognize the importance of maintaining a healthy weight, engaging in regular physical activity, and adopting a balanced diet.
Moreover, this understanding can help individuals seek appropriate medical advice and explore potential treatment options to reduce or remove a Fupa.
Causes
A fupa can be a common concern for both men and women, and there are several factors that can contribute to its development.
One of the main causes of a Fupa is excess weight or obesity. When a person gains weight, their body stores fat in different areas, including the pubic region.
Hormonal changes, such as during pregnancy or menopause, can also contribute to the development of a Fupa.
Additionally, genetics play a role in determining where our bodies store fat, and some individuals may be more prone to developing a Fupa.
Lack of physical activity and a sedentary lifestyle can also contribute to the accumulation of fat in the pubic area.
When we don't engage in regular exercise, our bodies are less able to burn calories and fat, leading to weight gain and the formation of a Fupa.
Poor dietary habits, such as a high intake of processed foods, sugary drinks, and refined carbohydrates, can also contribute to the development of a Fupa.
These types of foods are often high in calories and can lead to weight gain, including in the pubic area.
Your Overall Health?
The accumulation of fat in the pubic area can also cause inflammation, leading to discomfort and pain. In addition, a fupa can affect your posture, causing strain on your lower back and pelvic muscles.
Moreover, a Fupa can have negative impacts on your self-esteem and mental health.
Many individuals may feel self-conscious and have low self-confidence due to their appearance, which can lead to anxiety and depression.
It can also hinder physical activities and limit mobility, affecting one's ability to exercise and maintain an active lifestyle.
Understanding the impact of a Fupa on your overall health is crucial in taking the necessary steps to improve your well-being.
By addressing this concern through exercise, diet, and lifestyle changes, you can not only reduce the Fupa but also improve your overall health and quality of life.
Can You Get Rid of a Fupa Through Exercise?
Many people wonder if they can get rid of a Fupa through exercise alone.
While exercise can help tone and strengthen the muscles in your abdominal area, it may not necessarily target and eliminate the fat specifically in that region.
Fupas are often caused by excess fat in the lower abdomen, which can be stubborn to lose through exercise alone.
However, incorporating regular cardiovascular exercises, such as running or cycling, can help burn overall body fat, including in the abdominal area.
In addition to cardio, targeted exercises like planks, sit-ups, and leg raises can help strengthen and tone the abdominal muscles, which can help create a more defined appearance.
It is important to maintain proper form and gradually increase the intensity and duration of your workouts to see results.
It's worth noting that while exercise can help reduce the size of a Fupa, individual results may vary.
Factors such as genetics, body composition, and lifestyle habits can all play a role in how effectively exercise can help you get rid of a Fupa.
Therefore, while exercise is beneficial for overall health and body composition, it is important to combine it with a balanced diet and lifestyle changes to see optimal results in reducing a Fupa.
Diet and Lifestyle Changes to Reduce a Fupa
When it comes to reducing a Fupa, incorporating certain diet and lifestyle changes can be helpful.
While spot reduction is not possible, making overall lifestyle changes can help reduce excess fat in the abdominal area, including the Fupa.
One of the first steps is to focus on a healthy, balanced diet. This means incorporating more whole foods, such as fruits, vegetables, lean proteins, and whole grains while limiting processed and sugary foods.
Opting for nutrient-dense meals will not only provide your body with the necessary vitamins and minerals but can also help in weight loss and reducing overall body fat.
Additionally, increasing physical activity can contribute to reducing the fat that is being stored.
Regular exercise, such as cardio and strength training, can help burn calories and increase muscle mass.
Including exercises that target the abdominal muscles, like planks and crunches, can also help strengthen the core and improve the appearance of the Fupa area.
In addition to diet and exercise, it is crucial to maintain a healthy lifestyle overall. This includes getting enough sleep, managing stress levels, and staying hydrated.
Adequate sleep can help regulate hormones that affect weight while managing stress can prevent emotional eating. Drinking enough water can aid in digestion and overall health.
Remember, it is important to consult with a healthcare professional or a registered dietitian before making any significant dietary or lifestyle changes.
They can provide personalized recommendations based on your specific needs and help create a plan that is sustainable and effective for reducing a Fupa.
Surgical Options for Removing a Fupa
If you have been struggling to get rid of your Fupa through exercise and lifestyle changes, you may consider surgical options for its removal.
There are a few surgical procedures available that can effectively eliminate a Fupa and restore a flatter, more toned abdomen.
One of the most common surgical options for the removal of fat in the upper pubic area is liposuction. During this procedure, excess fat is suctioned out from the area using a small tube called a cannula.
Liposuction can be a great option for those who have a significant amount of excess fat in the Fupa area.
In some cases, a Fupa may be accompanied by loose or excess skin. In these situations, a tummy tuck, also known as an abdominoplasty, may be recommended.
During a tummy tuck, excess skin is removed, and the underlying muscles are tightened, resulting in a firmer and flatter abdomen.
It is important to note that surgical options should always be discussed with a qualified and experienced plastic surgeon.
They will be able to evaluate your individual case, discuss the risks and benefits of each procedure, and recommend the most appropriate surgical option for you.
While surgical options can be highly effective, they are invasive procedures and do carry some risks.
It is crucial to have a thorough consultation with your surgeon and weigh the potential benefits against the potential risks before making a decision.