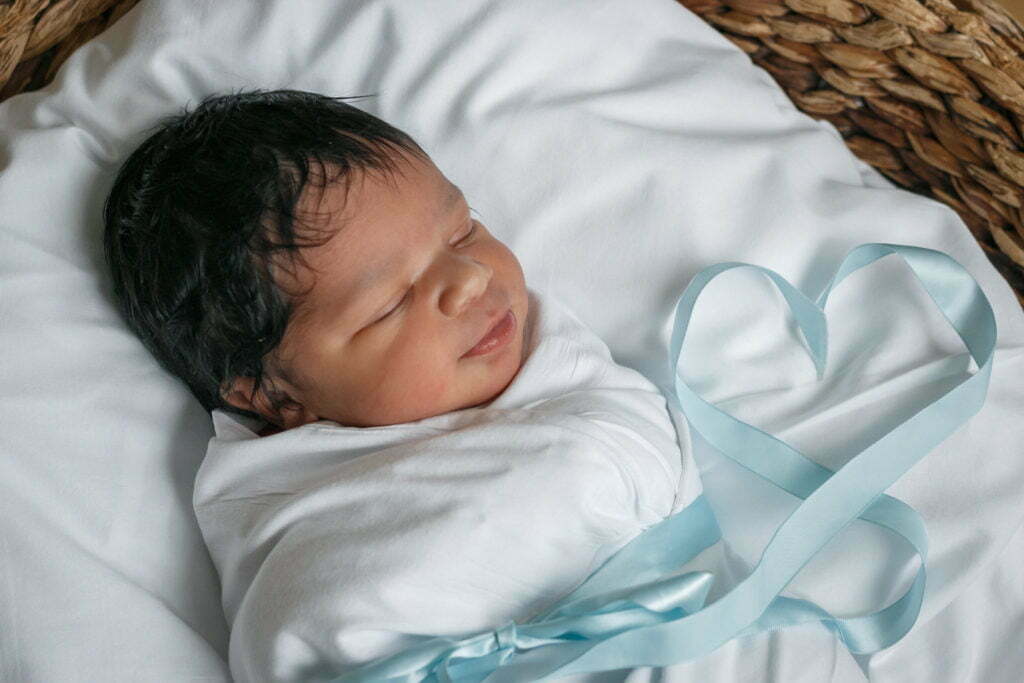 What to Know About Having a Baby Boy
Having a baby boy is a wonderful and exciting experience! There are so many things to learn and consider when it comes to having a baby boy, and it can be overwhelming trying to figure out all of the things you need to know about having a baby boy. From preparing your home for a new arrival to learning how to care for your little one, there are plenty of things to consider before welcoming your bundle of joy. In this blog post, we will discuss everything you need to know about having a baby boy, from preparing your home to the basics of parenting.
Factors That Determine the Gender of Your Baby
For centuries, people have tried to find ways to predict the gender of their unborn baby. Some rely on old wives' tales, while others turn to science. Ultimately, there are two main factors that determine the gender of your baby – the sperm and the egg.
To put it simply, males produce both X and Y sperm, while females produce only X sperm. When the sperm meets the egg, it is a random chance whether an X or Y sperm fertilizes the egg. If an X sperm fertilizes the egg, the baby will be female, and if a Y sperm fertilizes the egg, the baby will be male.
It's important to remember that there are no guarantees when it comes to predicting the gender of your baby. While some methods may have a slightly higher success rate than others, nothing is foolproof. The only way to know for sure is through ultrasound or genetic testing.
It's also worth noting that some medical conditions, such as Polycystic Ovary Syndrome (PCOS), can increase the likelihood of conceiving a male or female baby. However, these factors are usually outside of your control.
In the end, the gender of your baby is determined by a complex interplay of genetics and chance. Regardless of whether you're having a boy or girl, what's most important is the health and happiness of your little one.
Symptoms of Carrying a Baby Boy
While there's no surefire way to tell whether you're carrying a boy or a girl until you get an ultrasound, there are some symptoms that are commonly associated with carrying a baby boy.
One of the most well-known is the so-called "boy bump." Some women believe that they carry differently when they're pregnant with a boy than when they're pregnant with a girl. Specifically, they may notice that their belly is lower and more protruding, as opposed to higher and rounder.
Another common symptom is increased appetite. While it's true that many women experience cravings and increased hunger during pregnancy regardless of their baby's gender, some studies have found that women who are carrying boys tend to eat more than those who are carrying girls.
You may also notice that your skin is breaking out more than usual. This is thought to be due to the extra testosterone that's present when you're carrying a boy. Similarly, some women may notice that they have more body hair than usual.
Finally, some women may feel more energetic when they're pregnant with a boy than when they're pregnant with a girl. This may be due to the fact that boys tend to be more active in the womb, which can translate to more movement and energy for the mom-to-be.
Of course, it's worth noting that every pregnancy is different, and not every woman will experience these symptoms when carrying a boy. Still, it can be fun to speculate about your baby's gender based on the way you're feeling!
Preparation for the Arrival of a Baby Boy
Welcoming a new member into your family is a joyful occasion that requires some level of preparation. When it comes to preparing for the arrival of a baby boy, there are several factors that you need to consider. Here are a few essential tips that can help you get ready for your little bundle of joy.
Baby Names for Boys and Their Meanings
Naming your baby boy is one of the most exciting parts of the journey towards becoming a parent. Choosing a name that resonates with you and your partner is important, and there are countless options to choose from. Here are some popular baby names for boys and their meanings to help you get started:
William: meaning "strong-willed warrior"
Benjamin: meaning "son of the right hand"
Ethan: meaning "strong, firm"
Liam: meaning "strong-willed warrior"
Noah: meaning "rest, comfort"
Mason: meaning "worker in stone"
James: meaning "supplanter"
Samuel: meaning "asked of God"
Alexander: meaning "defender of the people"
Michael: meaning "who is like God?"
While these names have their traditional meanings, it's important to remember that you can choose a name that holds a special meaning for you and your partner. Whether it's a family name or a unique choice, the most important thing is that it feels right for your little boy.
When deciding on a name, it's also important to consider its pronunciation and how it will be spelled. Avoid names that might be difficult to pronounce or spell, as this can cause confusion for your child and others.
In addition, make sure to check the meaning of the name in different cultures and languages. What may seem like a beautiful name in English might have a different meaning or association in another language.
Overall, naming your baby boy should be a fun and exciting process. Take your time to choose a name that feels right and carries meaning for your family.
Health and Safety Considerations for Raising a Baby Boy
Raising a baby boy comes with its own unique set of health and safety considerations. Here are some key things to keep in mind:
Circumcision: Many parents choose to have their baby boy circumcised shortly after birth. This is a personal choice and should be discussed with your pediatrician. If you do decide to have your baby circumcised, be sure to follow proper aftercare instructions to avoid infection.
Hygiene: Boys require special attention when it comes to hygiene, especially in the diaper area. Be sure to clean your baby's genitals thoroughly during diaper changes to prevent infections. As your baby grows, teach him proper hygiene habits, such as washing his hands after using the bathroom.
Testicular health: Baby boys are born with undescended testicles in about 3% of cases. If this occurs, it will likely resolve on its own within the first year of life. However, if your baby's testicles do not descend, he may need surgery to correct the issue.
Safety: As your baby boy becomes more mobile, you'll need to take extra precautions to keep him safe. Make sure any hazardous items or chemicals are stored out of reach, and use safety gates and cabinet locks to prevent access to home areas that are unsafe for young children.
Regular checkups: It's important to keep up with your baby boy's regular checkups with his pediatrician. This will help ensure that any health or developmental issues are caught early on and treated promptly.
By keeping these health and safety considerations in mind, you can help ensure that your baby boy stays healthy and happy as he grows and develops.
Parenting Tips Specific to Raising a Son
As a parent of a baby boy, there are several unique challenges and joys you may experience. Here are some parenting tips to help you navigate this exciting journey:
Be a positive role model:
As the primary male figure in your son's life, it's important to model positive behavior and attitudes towards women, minorities, and other groups. This will teach your son respect, kindness, and empathy toward others.
Encourage emotional intelligence:
Boys are often raised with the expectation to suppress their emotions and "toughen up." However, it's important to encourage your son to express his emotions and teach him how to communicate effectively. This will help him build healthy relationships and cope with stress in the future.
Foster independence:
Encourage your son to be independent and make his own decisions. This will help build his confidence and develop problem-solving skills.
Provide opportunities for physical activity:
Boys are often full of energy and require plenty of physical activity to stay healthy and happy. Whether it's playing sports or going for walks in nature, provide opportunities for your son to burn off his energy and stay active.
Encourage learning and curiosity:
Boys are often fascinated by how things work and enjoy learning about the world around them. Encourage their curiosity by providing them with books, toys, and activities that spark their interest.
By following these tips, you'll be able to raise a happy, healthy, and well-adjusted son. Remember, parenting is a journey, and there's no one-size-fits-all approach. Trust your instincts and enjoy the ride!